Your international
Food Ingredient Brand
Our company produces natural, sustainable, soy-based, GMO-free ingredients for the food industry for our global customers. The production is based on quality standards according to the highest European standards, and we only use European soybeans.
NATURAL SOYLUTION is a core part of our work.
We will help and support our customers to find or create the right NATURAL SOYLUTION for their application needs.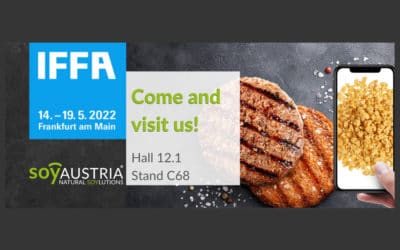 We are very pleased to be back at an international trade fair after a long time. Face to face meetings with customers all over the world are so...
read more



Sustainability
Soy Austria® has committed itself to purchasing only NON-GMO soybeans grown in fields in Austria and other EU countries.
Quality
Soy Austria® products comply with the most important standards in the food industry.